You can choose to enter as little or as much information as you want into the system. However one piece of information you will definitely need is a "client".
If your business will not have a traditional client, you are encouraged to enter yourself as a client and all data will be stored as if you are the client.
If you do not see the gold box on your screen, you can add a client via expanding the CUSTOMER CARE menu on the left and clicking on Clients, then using the drop down blue button on the Clients screen to choose New Client.
Adding a Client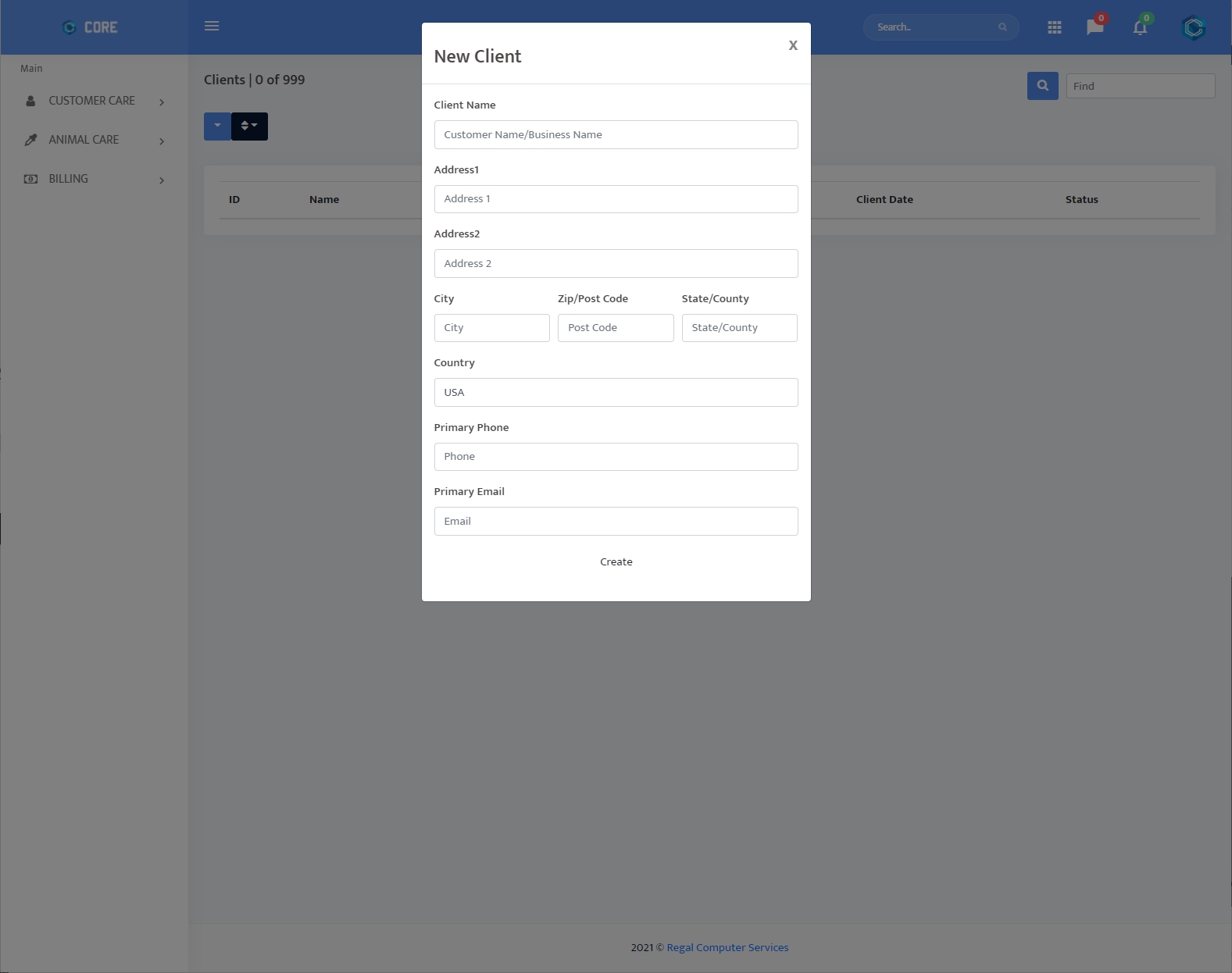 While not everything shown on the New Client screen is required, it is recommended you fill in as much information as you can.
Clicking Create will create your client and return to the Clients screen.
Prev: Initial Login and Setup
Next: Access the Clients Screen
Back