The Import client feature is found via the Clients screen using the dropdown button and choosing Import.
If you do not want to import clients please continue to the next article using the next button below.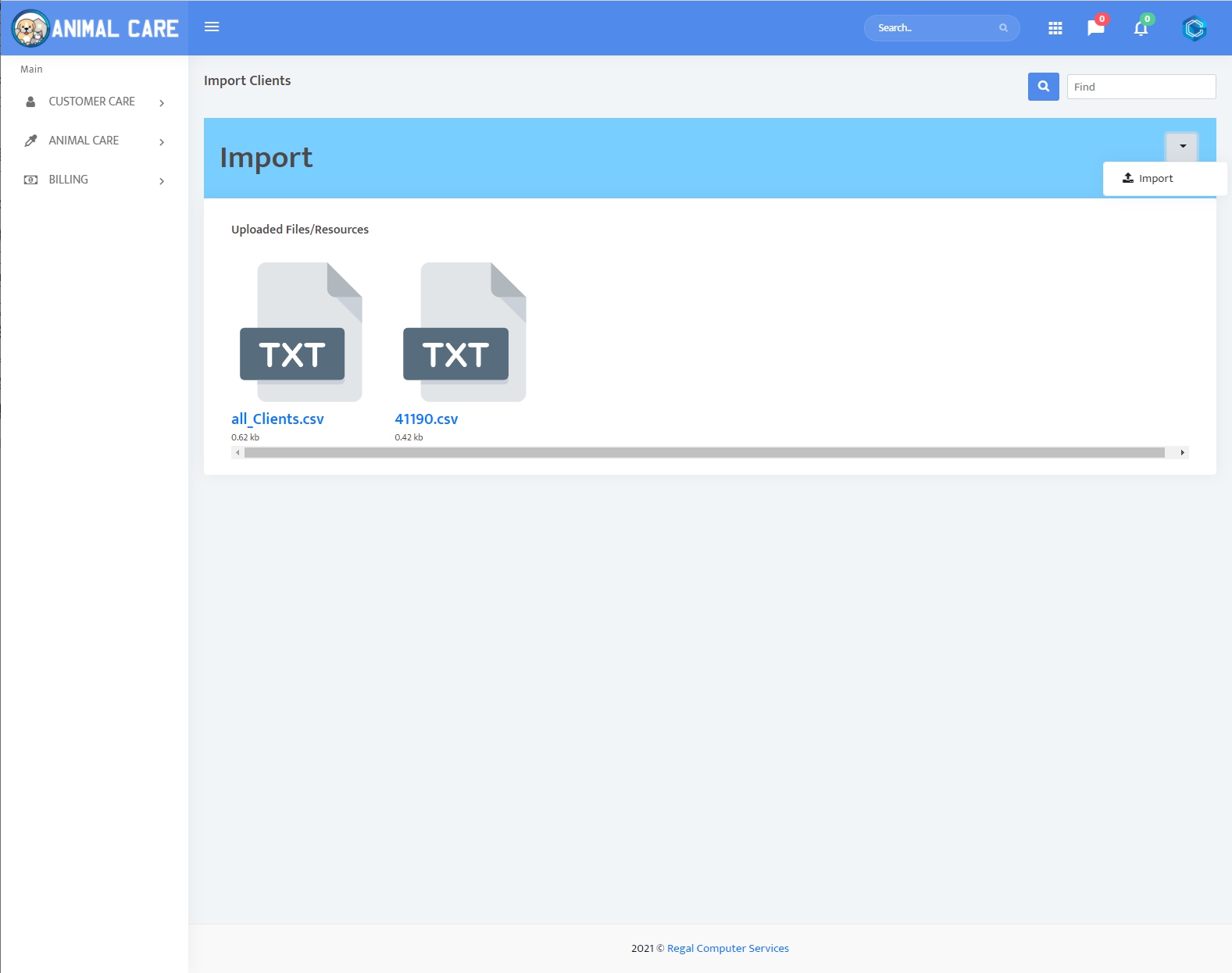 The Import screen will show you all files you have previously uploaded, allowing you to import data repeatedly or in any batch or increment you see fit.
Use the button in the top right to Upload a file to this screen.
CSV is the only file format supported. You can use a CSV file exported from other programs, including Excel please use field names as the first row.
After uploading a file, click on the FILE on this screen to start the Import wizard.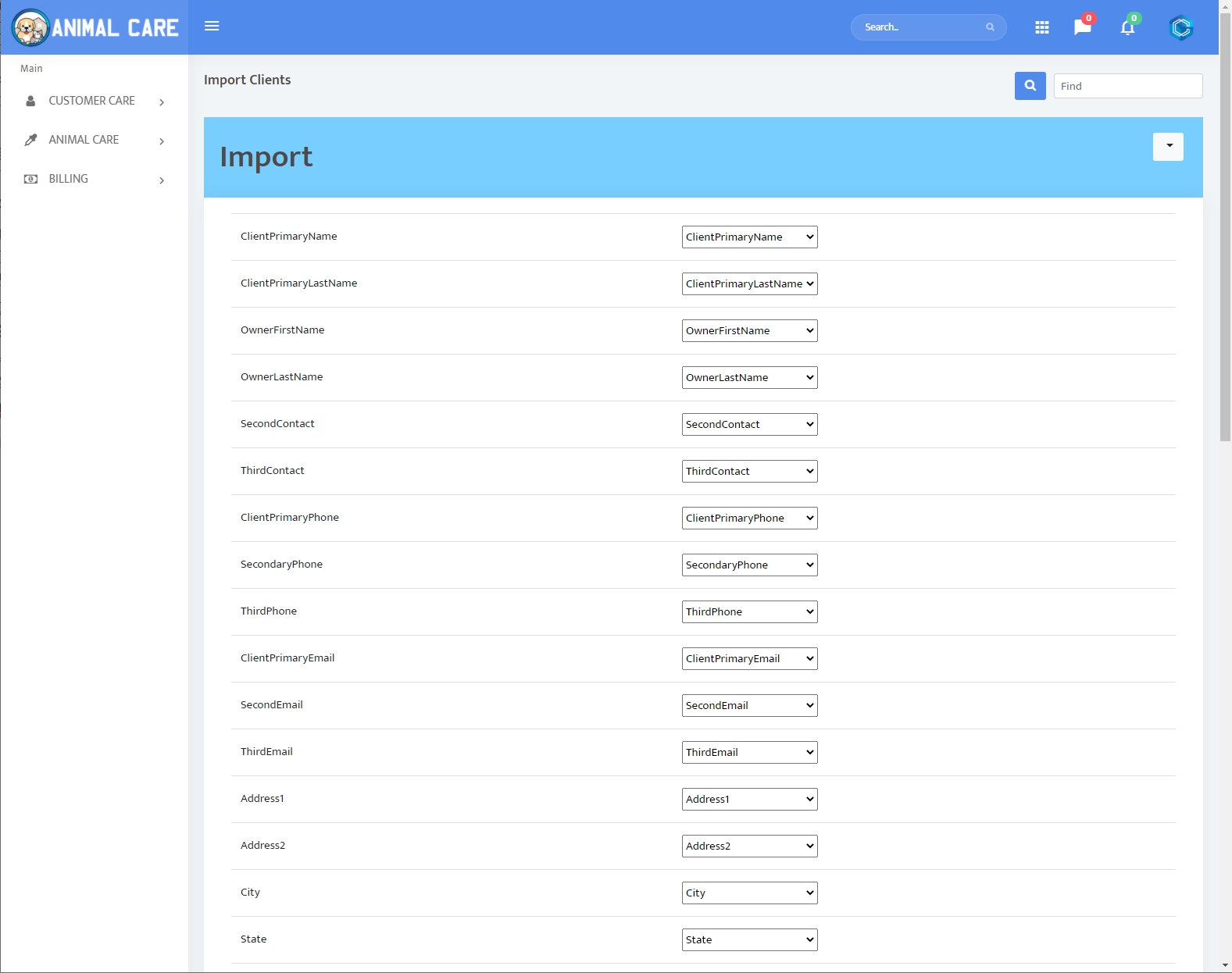 After your file loads into the window you will see a display showing the field name from the file, and a drop down box illustrating a field in the client table you wish to MAP it to.
Because every different program or piece of software uses different field names for things, this mapping feature allows you to import your data, quickly and easily.
At a minimum we recommend you import the following fields:
Primary First and Last Name
Cellphone
Email
Address (Address 1, City, State, Zip, Country)
All other fields can be set to Ignored on the dropdown box
Importing more than the above fields may cause an error, in which case use BACK in your browser and set additional fields to Ignored using the dropdown box.
If you continue to experience problems, you are welcome to contact support and provide your file and we can attempt to import it for you.
After your choices have been made on this screen click IMPORT button below to complete the import.
After a successful import you will be redirected back to the Clients screen and your new client list should be available.
Prev: Access the Clients Screen
Next: Navigating the Client Screen
Back