You must have added a client before you can add a pet.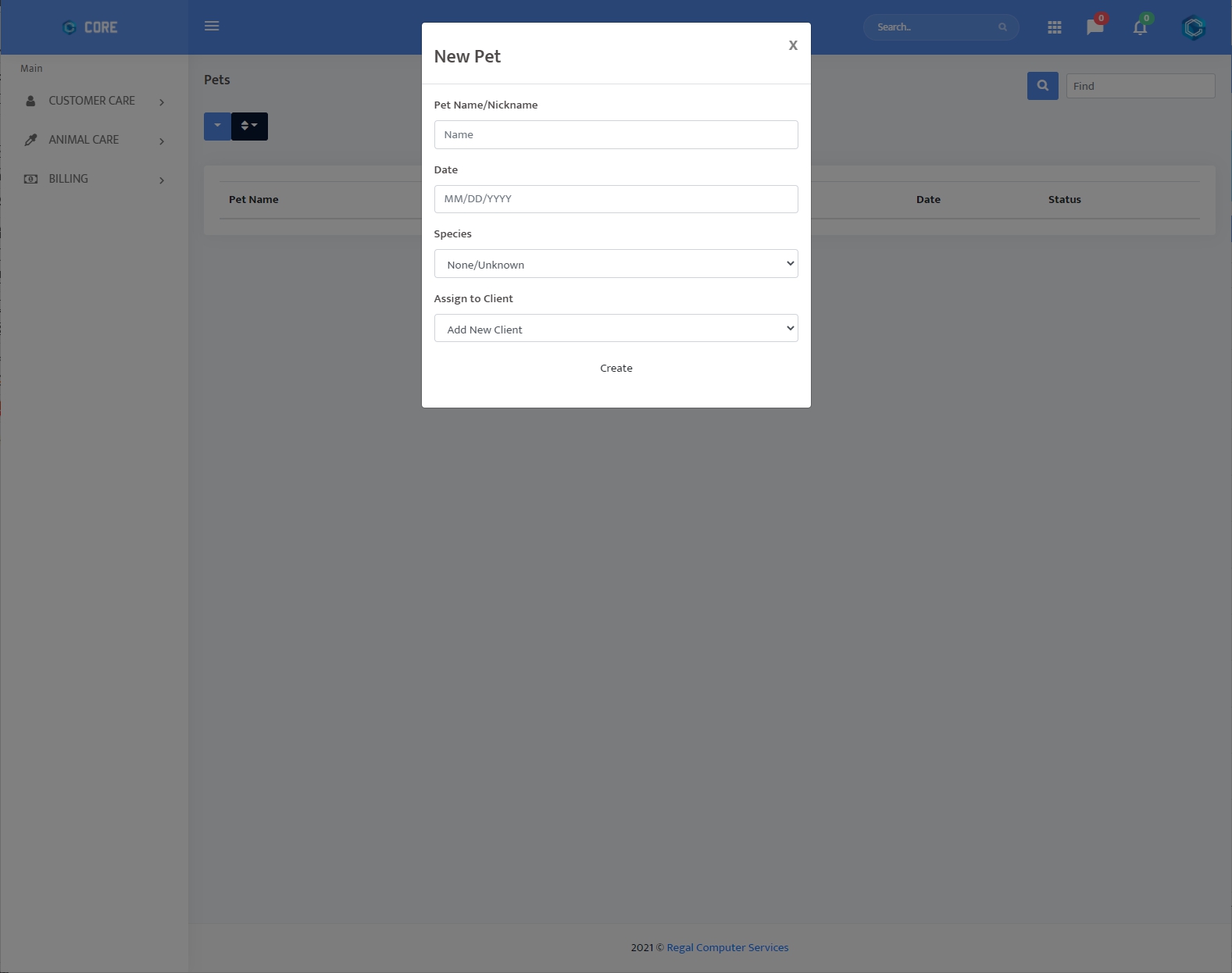 Everything on the new pet screen is required.
Pet Name (required) - The name of the pet, or nickname. Whatever format you prefer.
Date (required) - The registration date for this pet, typically the current date.
Species (required) - The species of the pet. If this list is blank or does not include the species you want you need to use the Animal Care menu and choose Settings to add additional species to your license.
Assign to Client (required) - The client the pet will be added to, the dropdown is comprised of a list of your active clients only.
Clicking Create will create the pet and return to the Pets screen.
Prev: Adding Breeds/Species
Next: Navigating the Pet Screen
Back