It is recommended that you configure the species/breeds of pets you will be routinely dealing with prior to using the system.
To access the list of species you will be dealing with in your day to day business use the Animal Care menu on the left and click on Settings.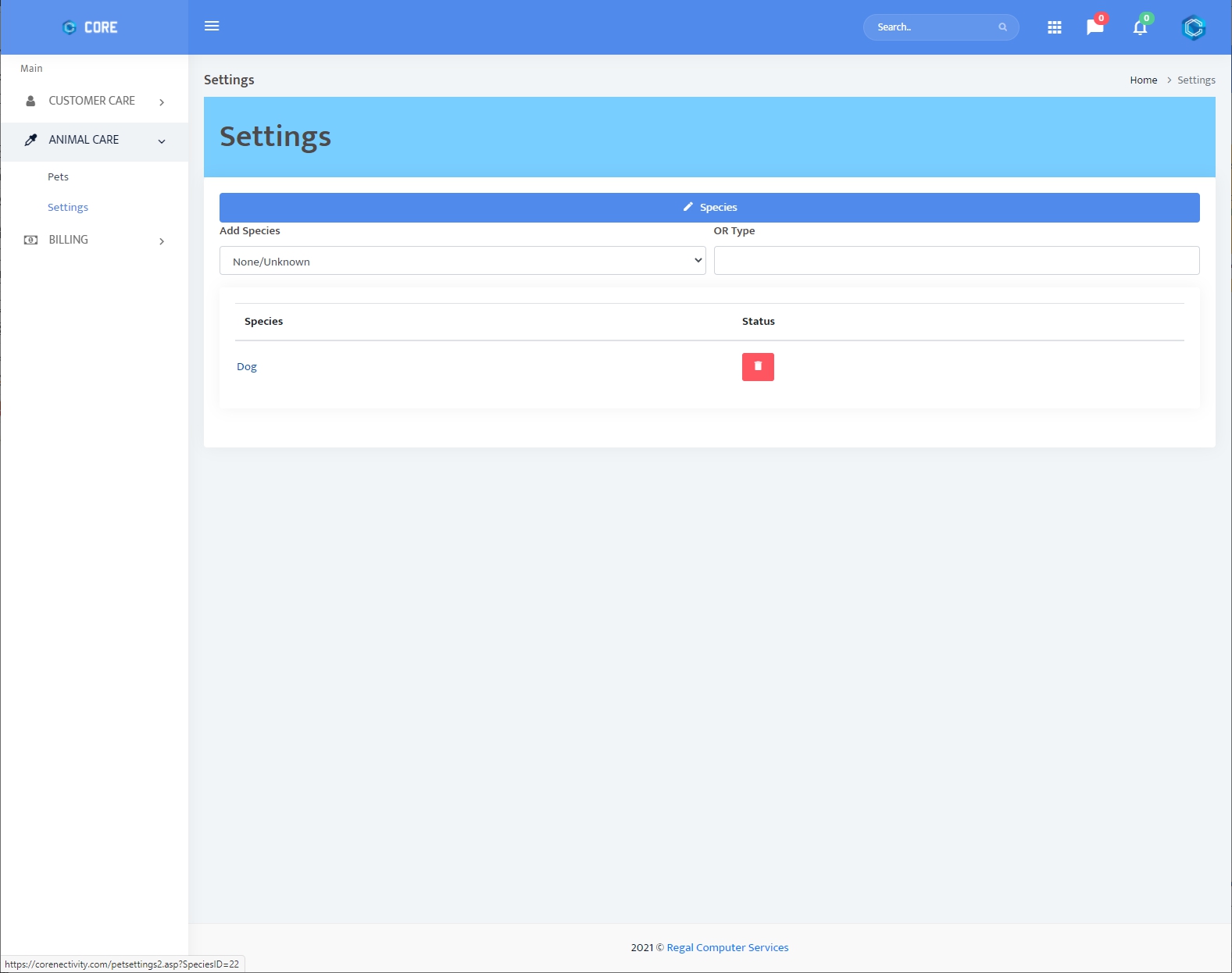 You can add Species from a pre-configured drop down list, or free type your own into the box provided.
Drop down - For ease of use we have supplied a pre-configured list of common species. Simply use the drop down list to click on entries you wish to add.
Type your own - Type in the name of the species you wish to add. Then tab or click off the field to have it automatically added to the list.
The list of species once configured has two further functions, you can either click the red DELETE icon to delete that species OR you can click on the species name (should be highlighted to indicate it is clickable) to access a list of breeds to configure this selection even further.
Breeds
The Breeds screen works in a similar fashion to the Species screen.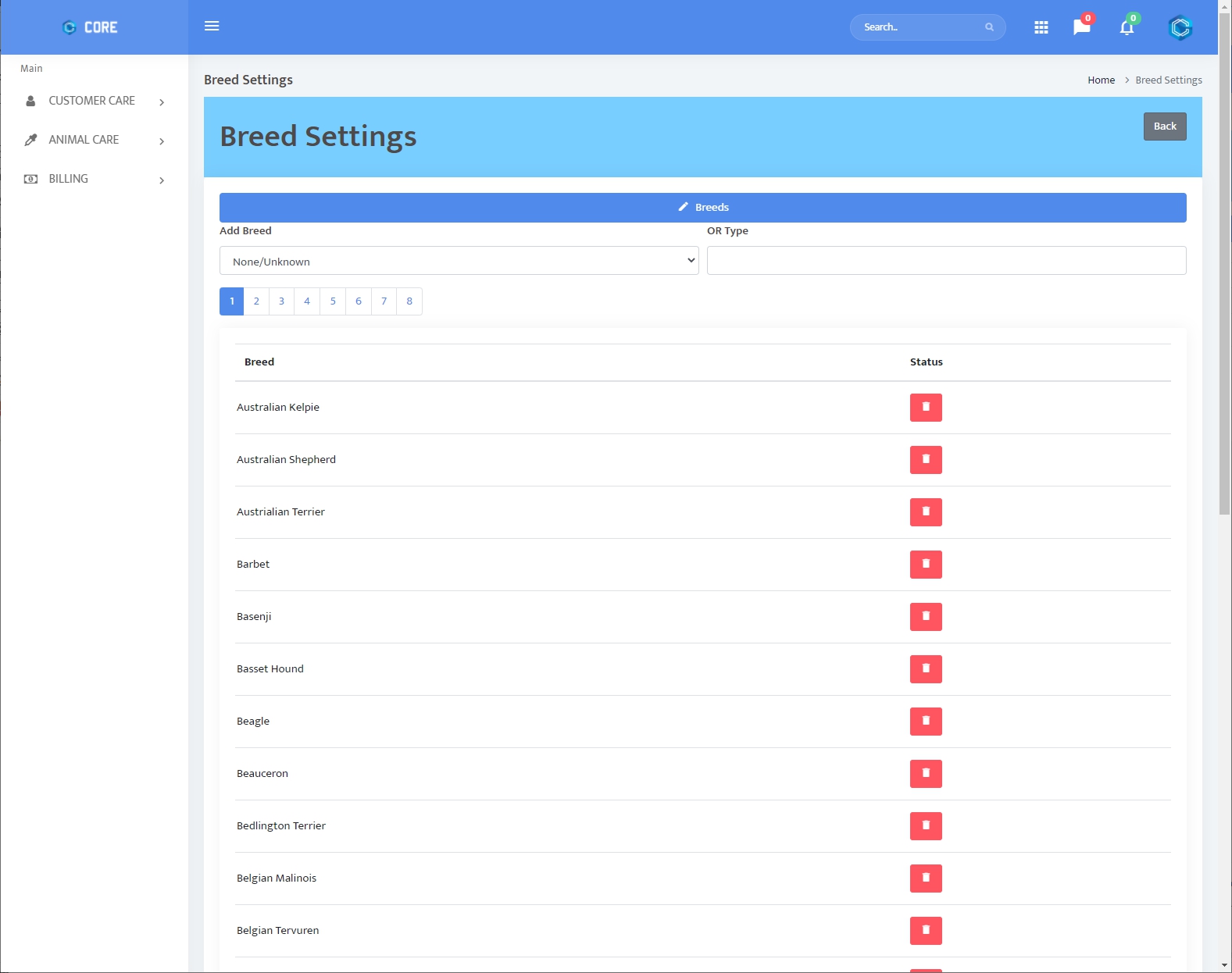 Add existing breeds to your list of available breeds, or type your own.
Use the DELETE button to delete one you no longer wish to use.
Prev: Access the Pets Screen
Next: Creating a Pet
Back