Core Animal Care features an advanced chat and messaging system that allows you to have real time conversations with your clients, or leave them messages, or respond to messages left for you by them.
You can also attach files and share important data, straight from the chat system.
Accessing the Chat system
The following methods can be used to access the Chat system.
The Messages menu item from the CUSTOMER CARE menu (recommended).
The Text with Client button from within an Edit Client screen. May not be visible. Depends on settings and whether you have Texting turned on.
Messages
The main messages screen is essentially like an Inbox it shows you a list of people that have interacted with you via messages alread. With some contact information and a small icon to indicate how many unread messages you have from that client. Clicking on the displayed client will then go to the actual chat screen.
If you want to initiate a new chat from this screen with someone not currently listed use the down arrow blue button, and click New. You will then be presented with a list of clients and can either click or free type to find the client you wish to initiate a chat with.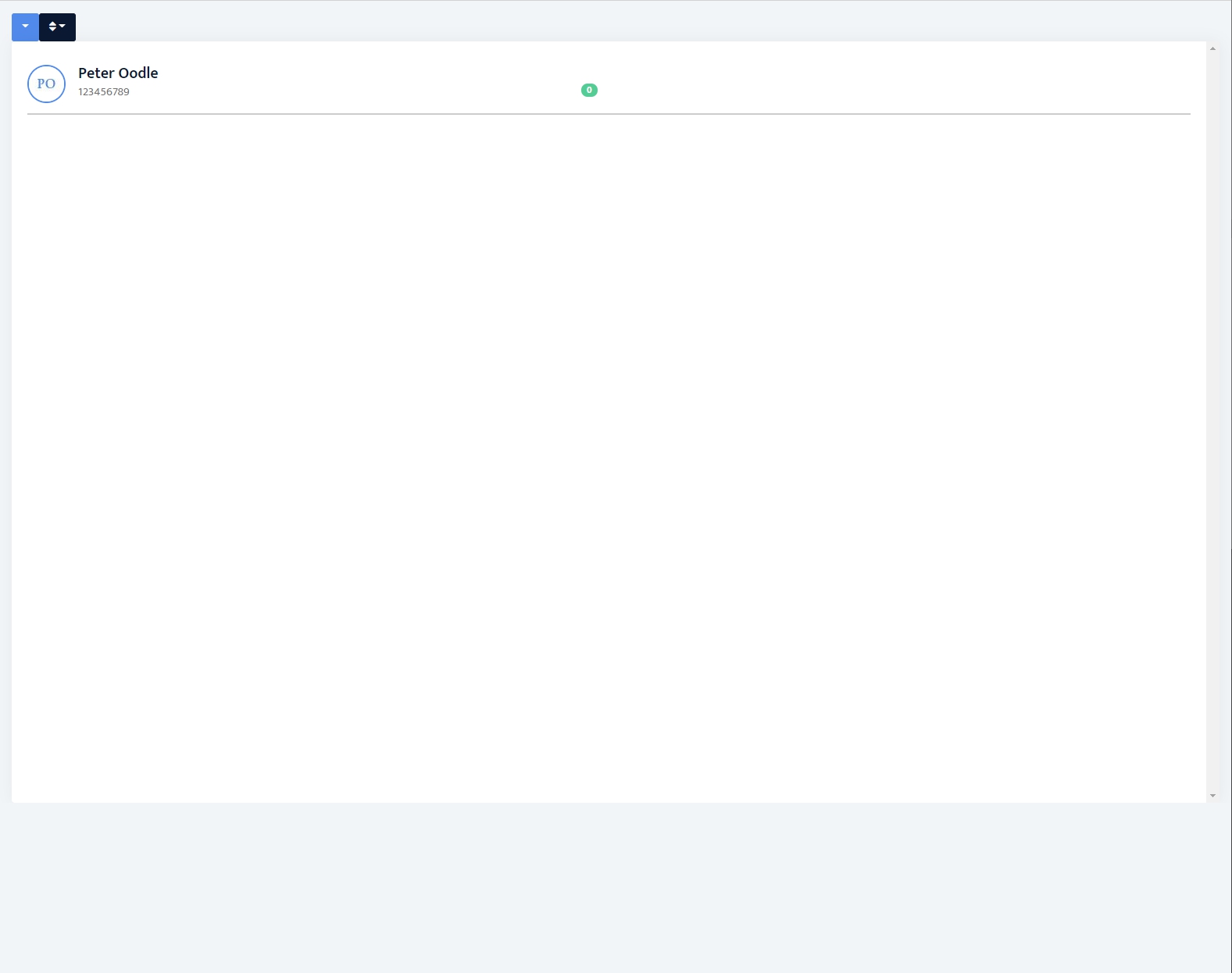 Chat screen
Once you initiate a chat and if you have any experience with social media products the interface should be fairly familiar and easy to get to grips with.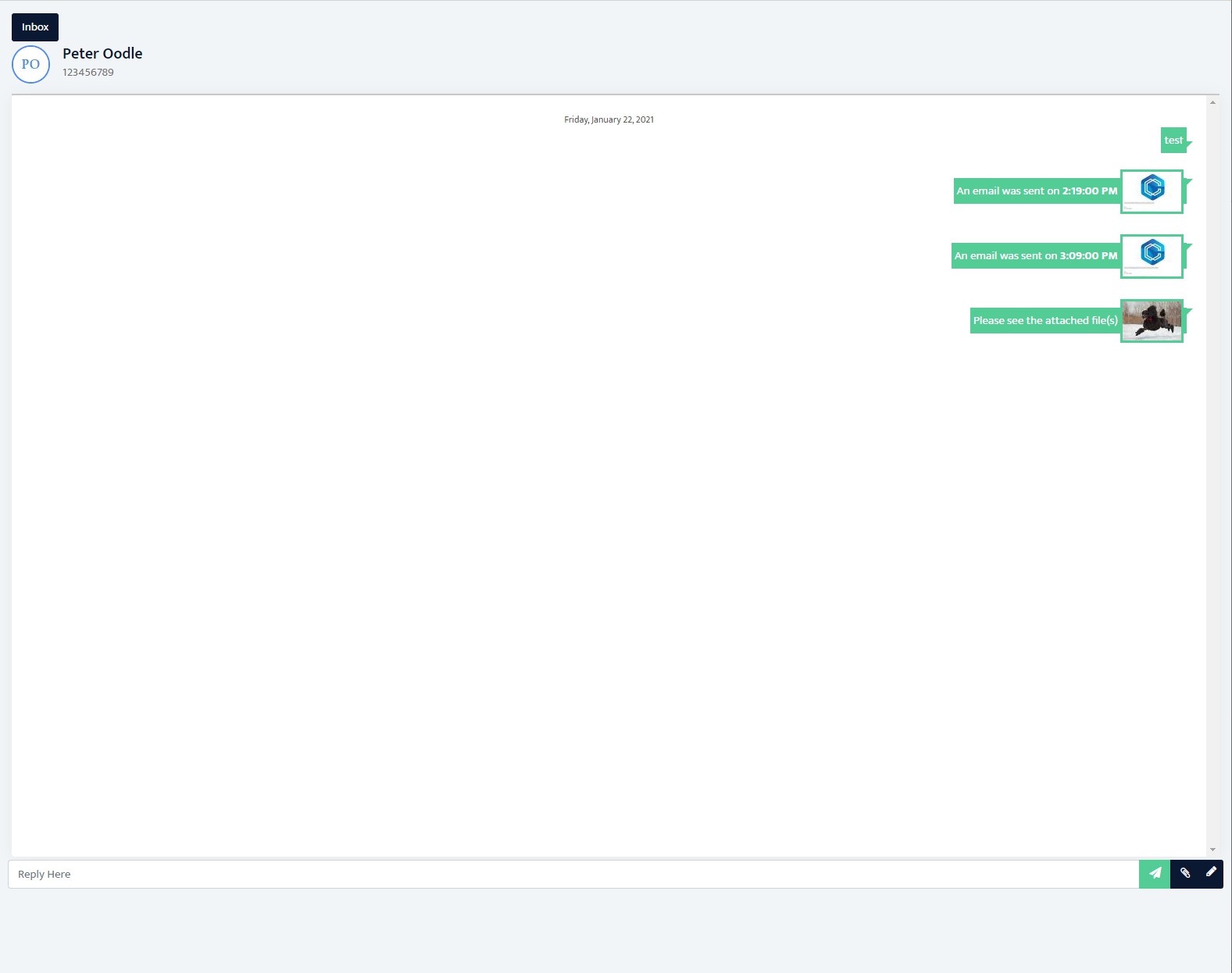 What is shown here:
Inbox - At the top of the screen you have a button to return to the Messages Inbox screen.
Client - An icon, name and contact number for the client you are in the chat with. Clicking on the name will go to the client screen.
Chat Area - The things you have said will be aligned to the right and in green, while the things your client has said will be aligned to the left and in white.
Reply Here - A place to type a message, pressing ENTER or clicking the paper airplane looking icon on the right will then send the message.
Paperclip - Attach a file to the chat. You are free to attach most file formats, the speed at which it uploads is based on your internet speed. We recommend uploading smaller files that are JPG files or otherwise compressed to save time.
Pencil - Toggles editor mode on. While in editor mode you will note the addition of a small red x icon to the right of the chat text. This allows you to delete any comment or message that you want to. Clicking Pencil again will toggle this mode off.
In the case of emails, or images you can click on the thumbnail shown to enlarge it to full size when it becomes readable.
When you message a client if text messaging is turned on for that client then the system will text them with the message, if you have paid for a custom text number from us when a client texts that number what was said is automatically added to their chat/message window.
When texting is not available then the client will be emailed and be required to login to send a reply via the client portal system which allows them a corresponding chat system with similar options.
Prev: Reminders
Next: Pet Management
Back