The heart of the system, and the whole reason Core Animal Care exists.
Accessing the Pet system
The following methods can be used to access the Pet management system.
The Pets tab of the Clients screen.
The Pet screen accessible from ANIMAL CARE menu.
Pets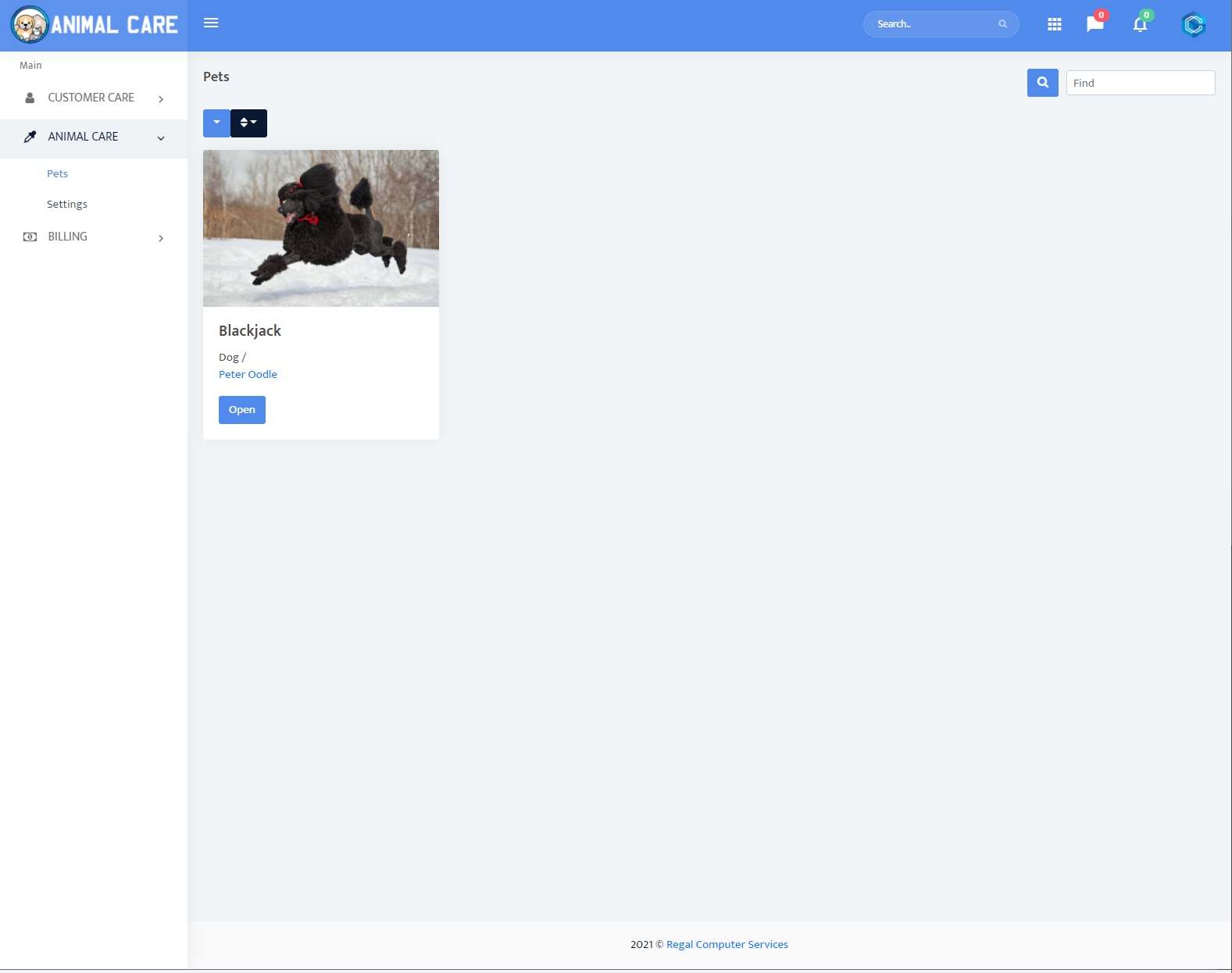 To add a New Pet use the blue drop down button to the left of the Pets screen and choose New Pet, otherwise click on an existing pet.
Each one of your clients can have an unlimited number of pets recorded against them.
A pet record can contain a varied amount of data, including but not limited to:
Basic Details such as Name, Sex etc..
Allergy and Medical Questions
A Logbook containing all past events recorded against that pet. These can be tasks you have performed, events such as prior history and even billing records.
Custom, for you to enter anything extra you may need that the system does not natively provide.
Files, allowing you to upload pictures, scanned documents, pdfs and more.
For more detailed help on using the client screens you can read the following related articles: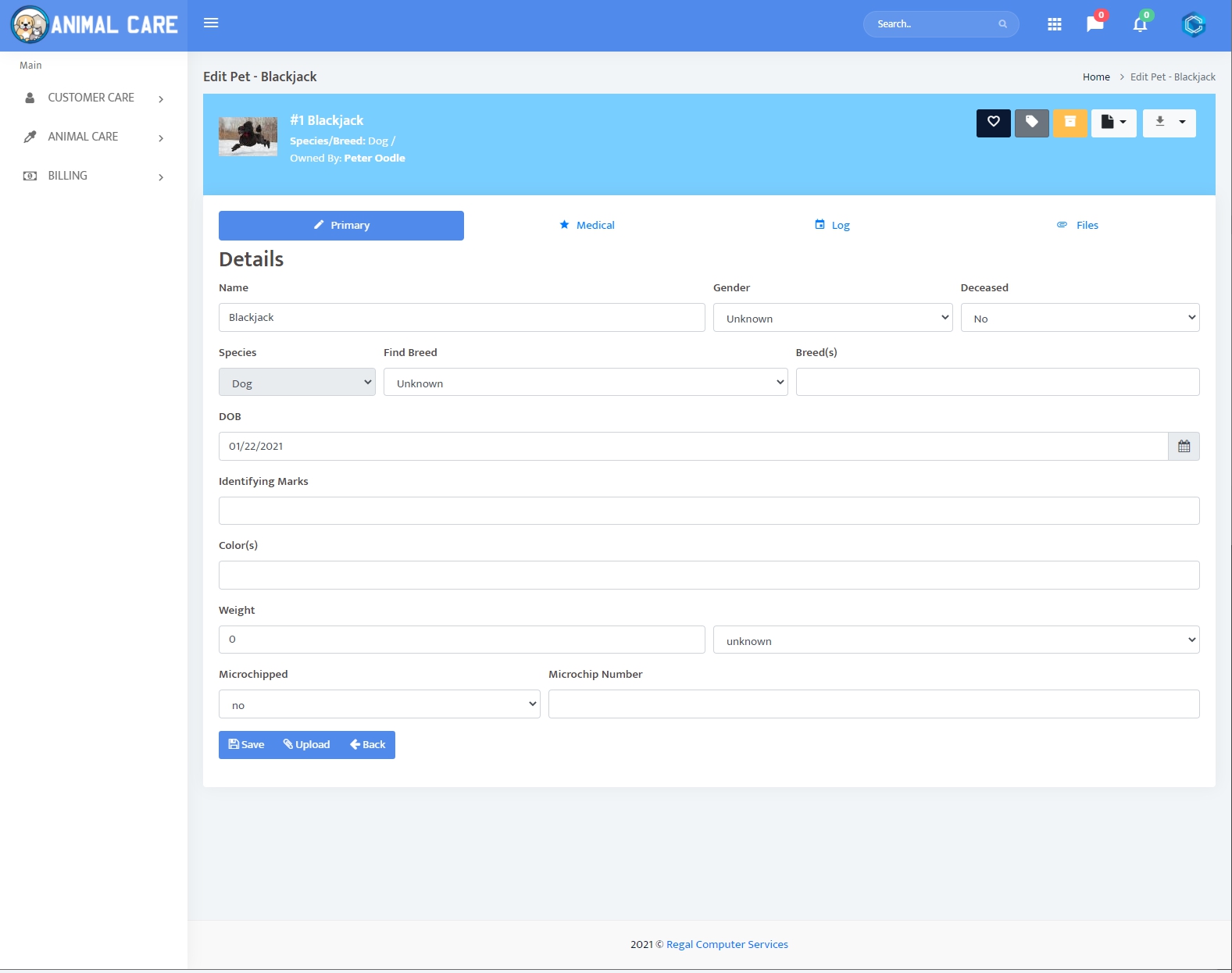 Prev: Chat and Messaging
Next: Billing
Back